Door Installation & Repair in Albuquerque, NM
Providing unparalleled on-site service within 50 miles of Albuquerque, NM, Steve's Door Installation has been your local door installation and service expert for more than 20 years. We specialize in door repair, alignment and more, and we carry a wide variety of doors for custom installation. Stop by and see our inventory!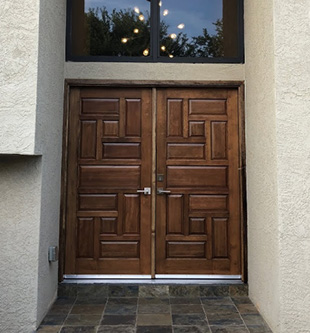 A door is one of the most important features of a home or business and we believe it's important that your door fits perfectly to seal in cool air in the summer, shut out cold in the winter and offer you protection or safe escape in the event of an emergency year-round. That's why we offer full service on any door in Albuquerque, NM, and the surrounding areas. Our professional technicians come to your location to assess your residential or commercial door needs and we can perform a full range of adjustment and alignment services or repairs on your door or frame. We also offer winterizing and storm designs in Albuquerque, NM, to prepare your door for the cold weather ahead.
If you're replacing an outdated door or outfitting a new home, we're delighted to perform a custom door installation on any type, and we carry a vast inventory to choose from, from wrought iron doors to a front door in Albuquerque, NM. We'll ensure your door fits perfectly to offer you full protection, convenience and seasonal comfort. Steve's Door Installation is also happy to offer free estimates on any door job. Take a look at some of the credentials that have made us the top provider and servicer of doors in Albuquerque, NM, then contact us: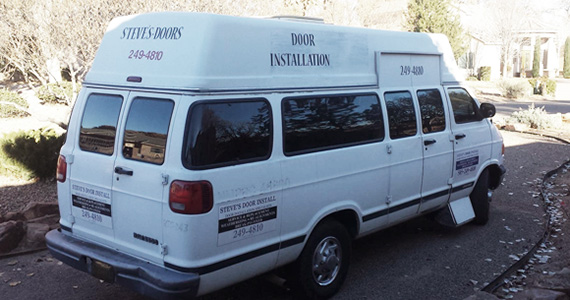 We are bonded, insured and licensed with Albuquerque license #GS6 and New Mexico business license #057191, to ensure peace of mind and quality workmanship.
We are available seven days a week for your convenience.
We proudly offer free estimates to prospective customers.
We carry a vast inventory of doors to choose from and offer full service on any type of interior, exterior, front or back design in Albuquerque, NM, and within 50 miles of the surrounding area.
We've been providing superior door installation service for over 20 years.